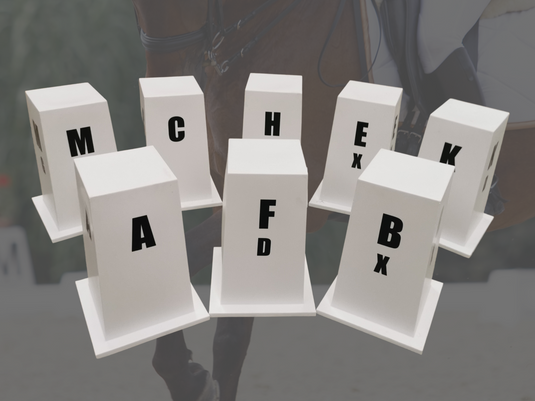 Fantastic value!
I ordered the standard arena letters by accident so I was a bit disappointed when I received them since I was after the deluxe package.
They have been in my arena for almost 6 months now and haven't moved and still look like new.
I'm thrilled with my purchase after all!
Dressage Arena Letter Markers
I recently purchased the Deluxe 60x20m dressage arena letter marker set.
They are awesome. They are so easy to set up and read. They are also stackable for when not in use. I was super impressed with the quality of service from Sport Horse. It was less than a week between ordering the markers online and the markers being delivered in Canterbury. When I had a query about the process they were prompt and helpful with their reply.