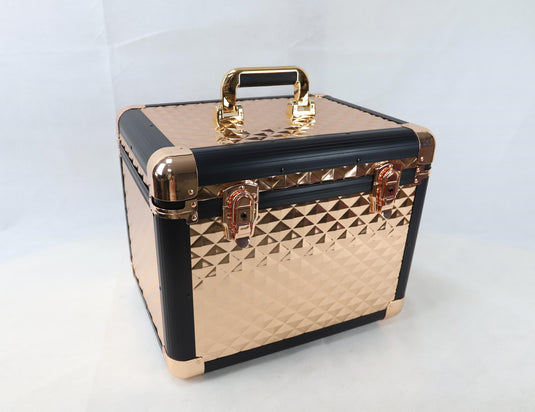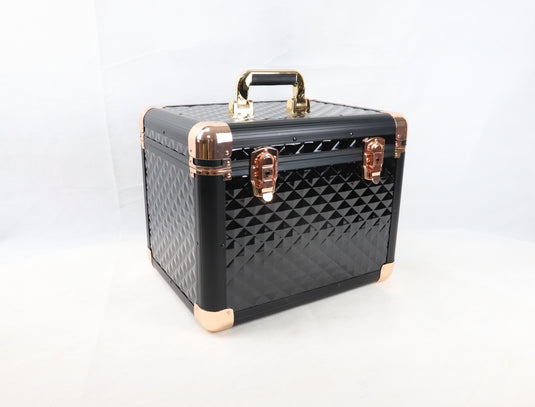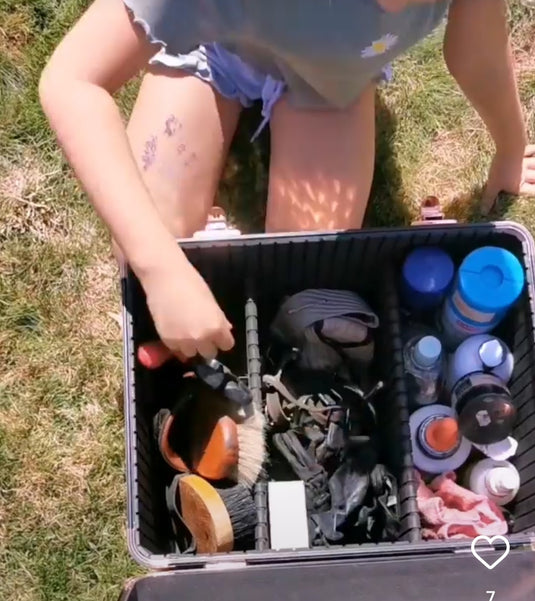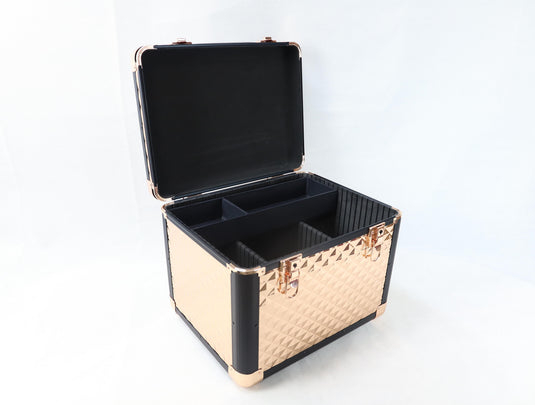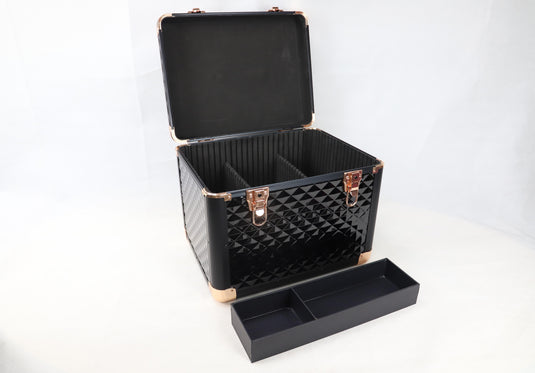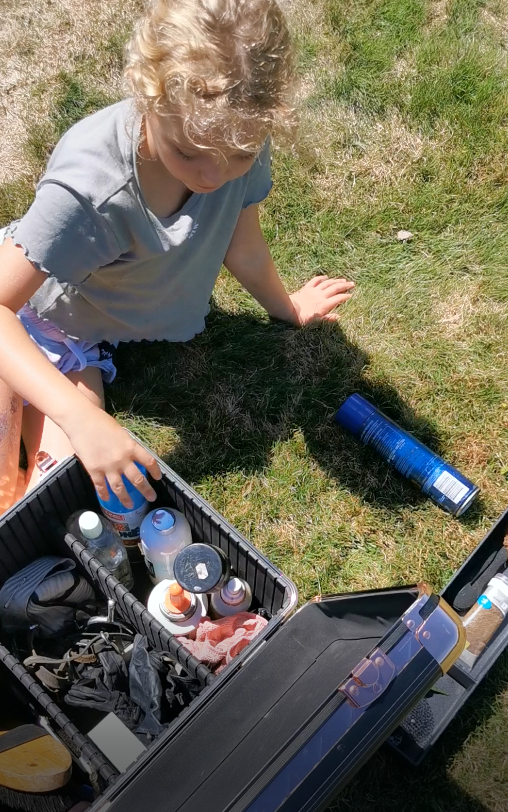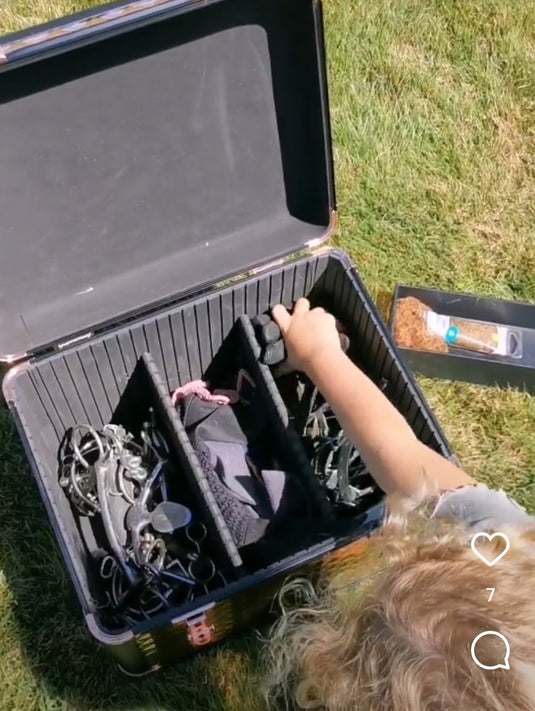 Love love love
Bought this as a Christmas gift for our daughter. Gorgeous and super well designed and good quality. She's going to love it.
Beautiful and so glam heaps of storage space and sturdy!
Love it!!
Absolutely love the glam box!!! So much room and super quality! Going to be buying more soon! :)
Glam Box Grooming Kit
My Glam Box Grooming Kit is my favourite piece of kit in the stables! It is the perfect place to keep my collection of Hairy pony brushes as it has a compartment for every thing & can be tailored to suit any combination. It's so easy to pack in the truck & take to the shows & the bonus is it looks very glamorous & you can lock it!